1118 was my best friend, Jeannie's BIG day. I supposed to blog about it earlier. My bad, due to my laziness and keep neglecting it. Anyway, hope it's not too late for now :)


The unique design and decoration creating a warm and romantic atmosphere. Definitely a good choice for couples.


Here come the two couples. One guy with three girls.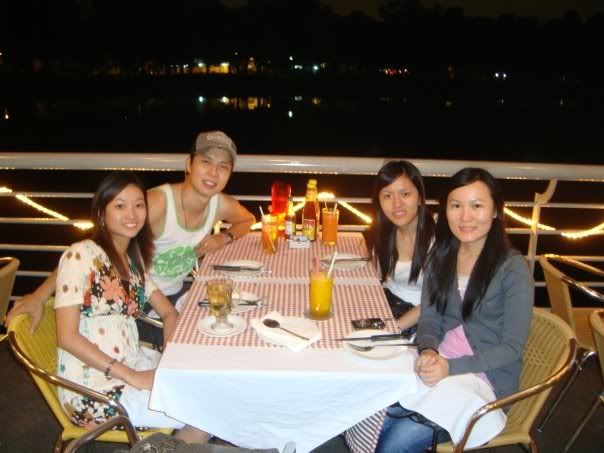 What an odd combination, haha! Left: San, Danny. Right: Me (grey), Jeannie (white). I was temporary taking the role of Jeannie's bf.
(No worries, KY. I will take good care of her, lol).
The most hilarious couple. San + Danny.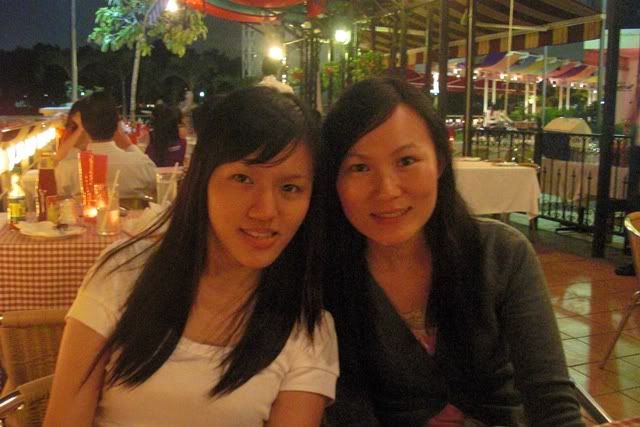 Me and the birthday gal.

Basically, they serve authentic American cuisine.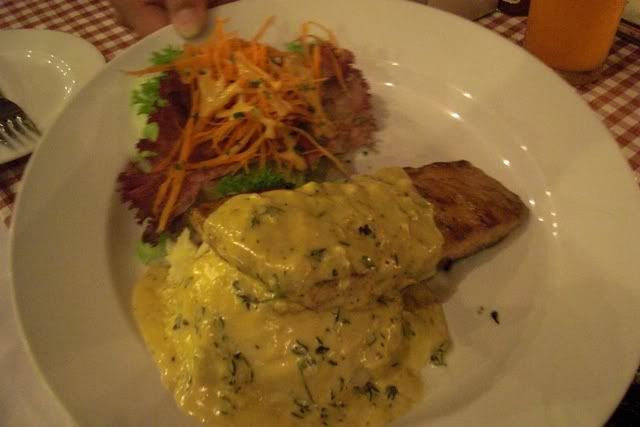 Sonoma Red Wine Chicken
for San.
Overjoyed Danny with his
Chicken Maryland
. I noticed they didn't serve with the most significant side dish - Corn in stick, which was a bit unlike the one I used to eat at other places. Is it?
Poor little pinky Mickey, lost one ear :S
A quick shot before the ice cream started to melt. Yes, this little brownie was Jeannie's birthday cake :P The brownie tasted good though.

**H@Ppy Bel@ted Birthd@Y, Jeannie** @>----
Yee <3