Couple of weeks ago, we went to KLCC for a window shopping. Unexpectedly, there was a Japanese food fair. Spotted this Golden packing thingy which caught our eyes. Apparently, it was a Japanese curry powder in box from S & B brand. We always wanted to learn on how to cook Japanese curry. Without any hesitation, we grabbed one for a try. The price is quite affordable.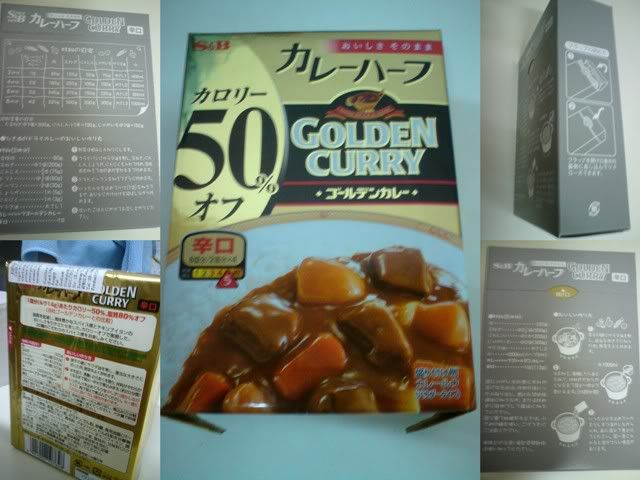 Although the packaging covered with Japanese words, we still managed to figure out the steps/instruction given with the images shown. :P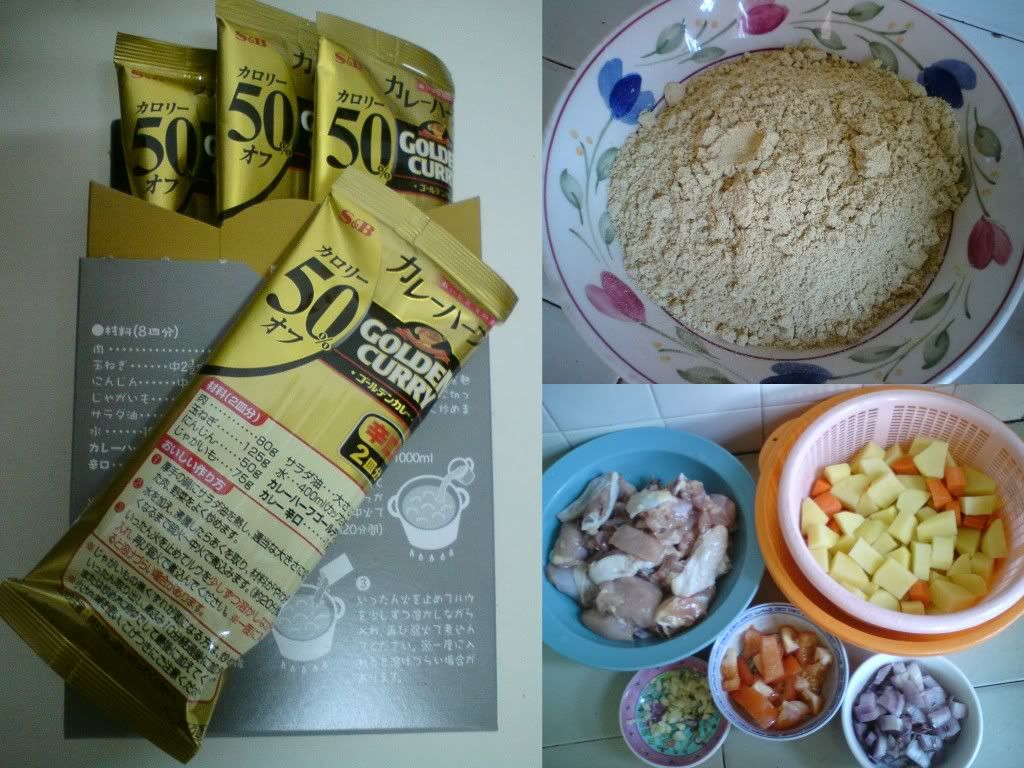 Very excited for our first attempt on cooking Japanese curry. Let's start with the ingredient:
a) 1 Big tomato in cubes
b) 5-6 potatoes in cubes
c) Garlic 2 slices (optional)
d) 2 medium sized onion
e) 1 carrot in cubes
f) 3/4 chicken cut into pieces
g) Golden curry 4 packs
Note: 1 box consists of 4 packs (1 pack serves 2 pax)
Step 1: Fry onion and garlic become fragrant
Step 2: Add in chicken
Step 3: Add in tomato, potatoes, carrot
Step 4: Stir fry until the chicken half cooked
Step 5: Pour in water until it cover up the mixture and add in Golden curry powder
Step 6: Stir well and leave it cook for 30mins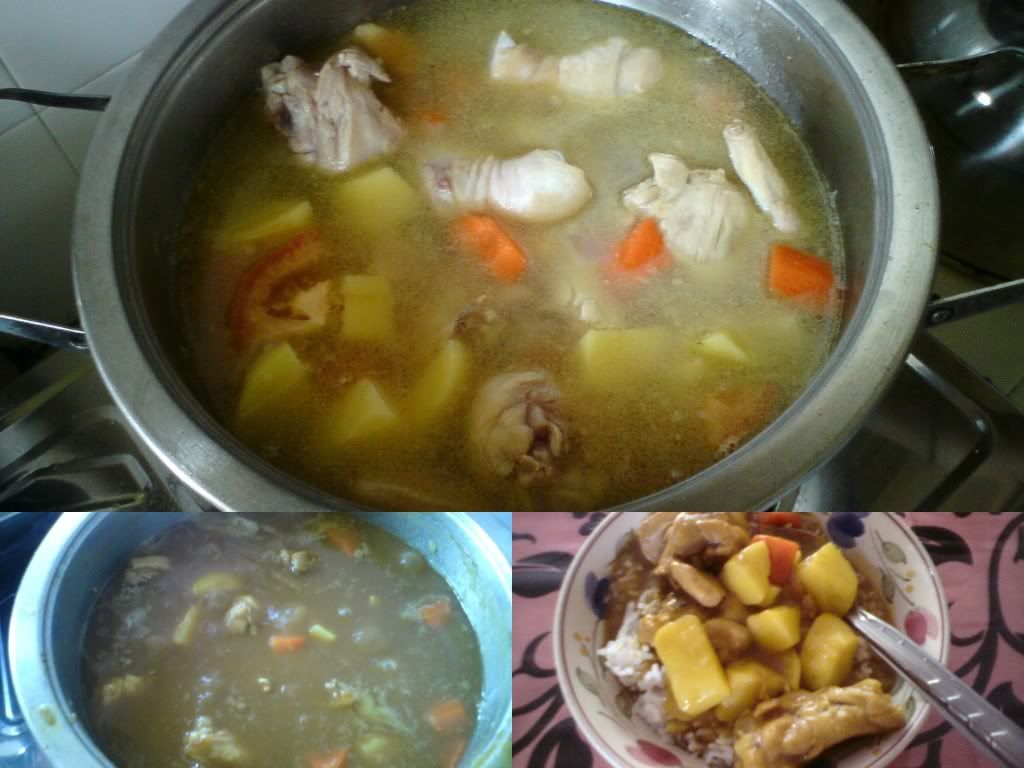 Top ~ Before adding curry powder
Left ~ After adding curry powder
Right ~ Japanese curry chicken served with rice (You may serve with spaghetti, too)
Hmm, the taste is quite near to Indian curry flavour but it is not spicy at all. Suitable for those who couldn't stand with very spicy food. However, spicy lover might not appeal to it.