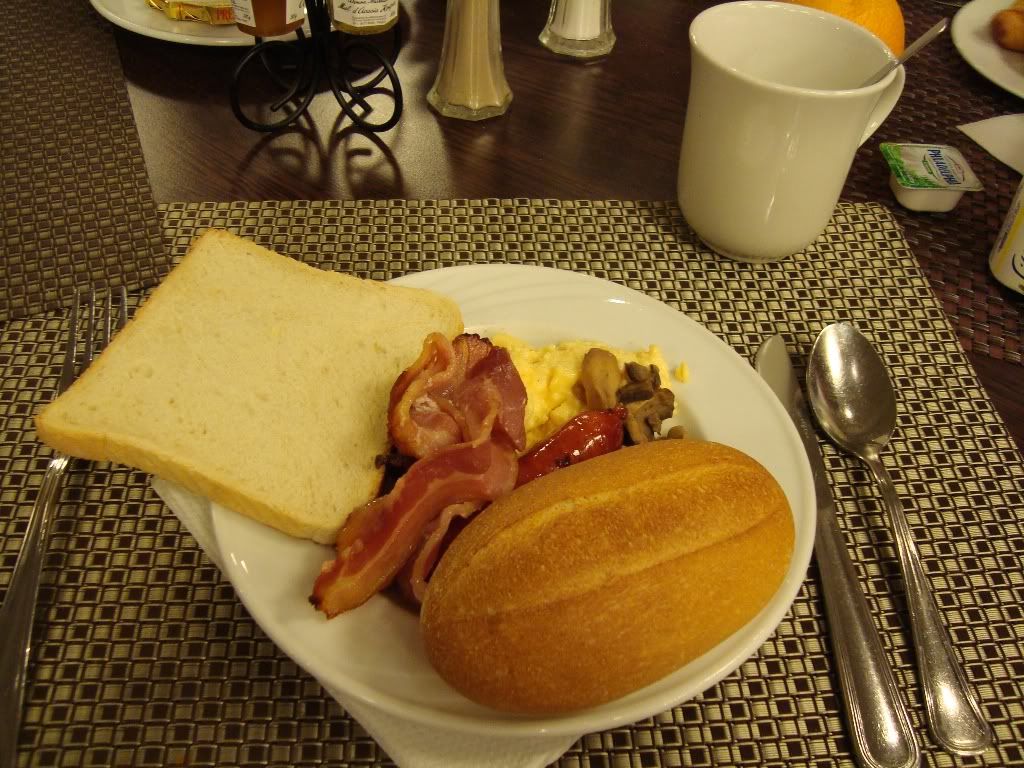 Breakfast time in the hotel
Variety of fruit jam and butter/cheese are available for the guest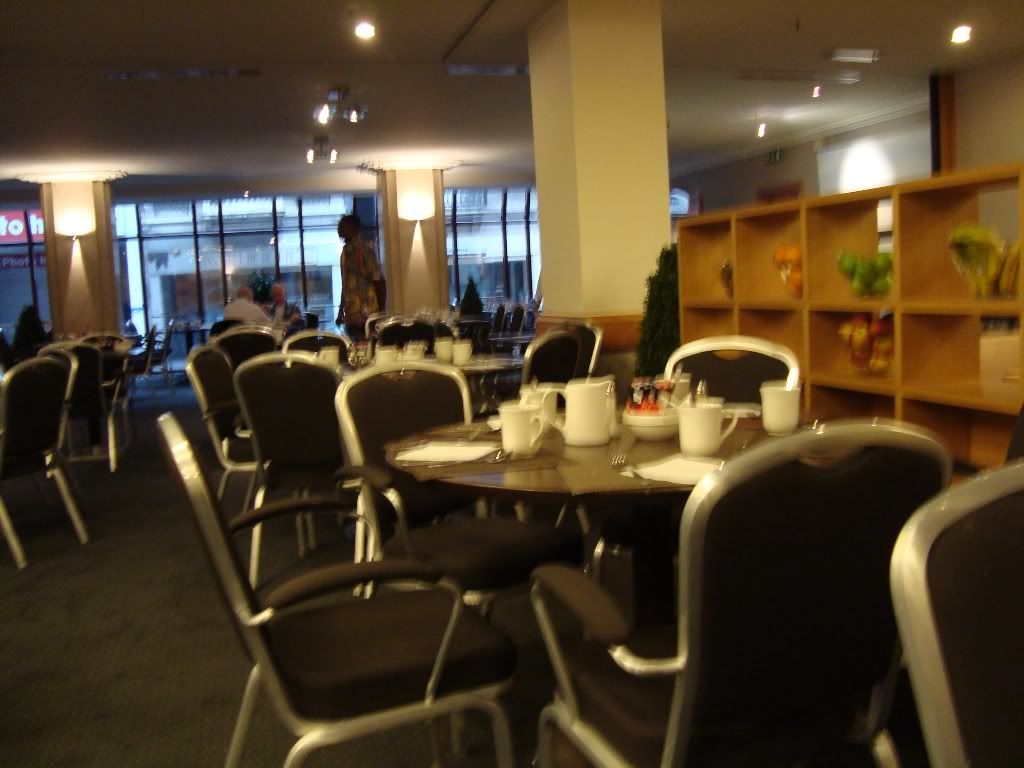 The interior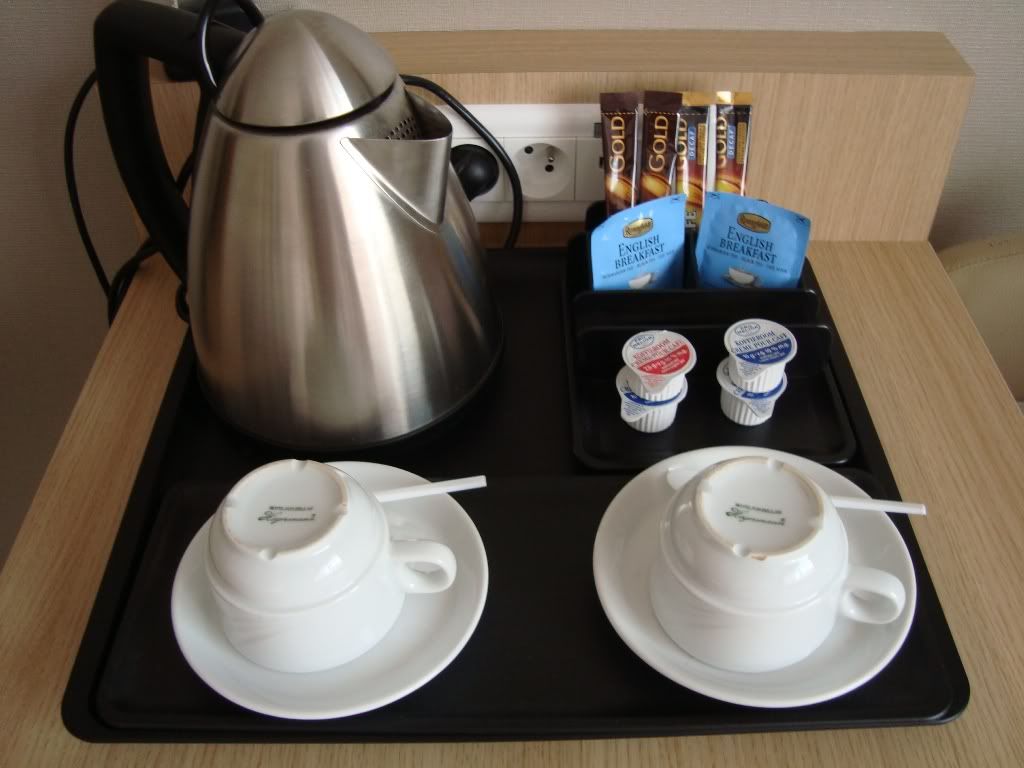 Coffee and milk provided in the hotel room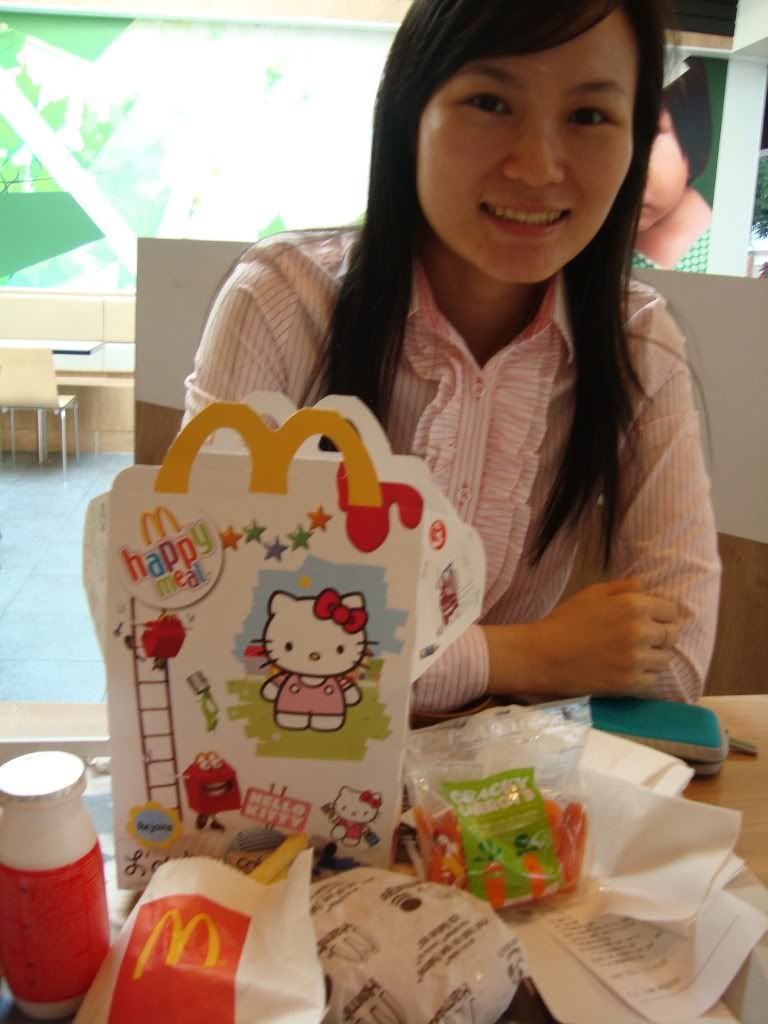 Me with my Happy Meal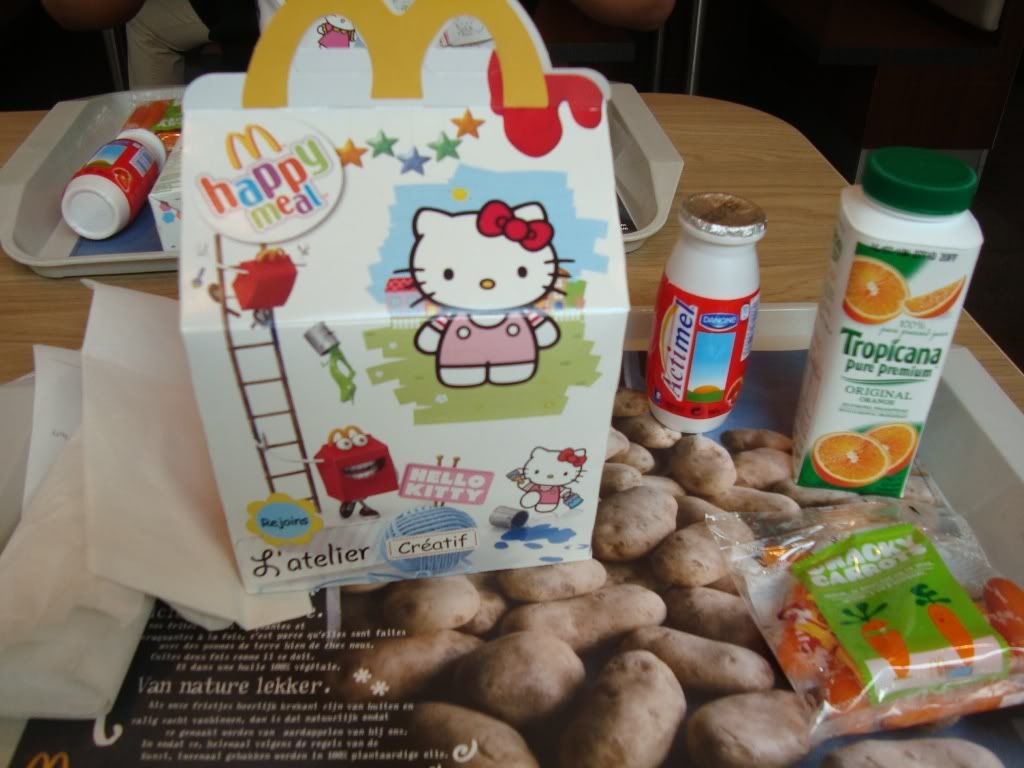 Same receipi and taste at everywhere from Asia to Europe =)
McD again! hehe~Tried this CBO burger. Very huge portion!Hardly finish it ~.~
The CBO burger. They have more choices of burger as compared to Msia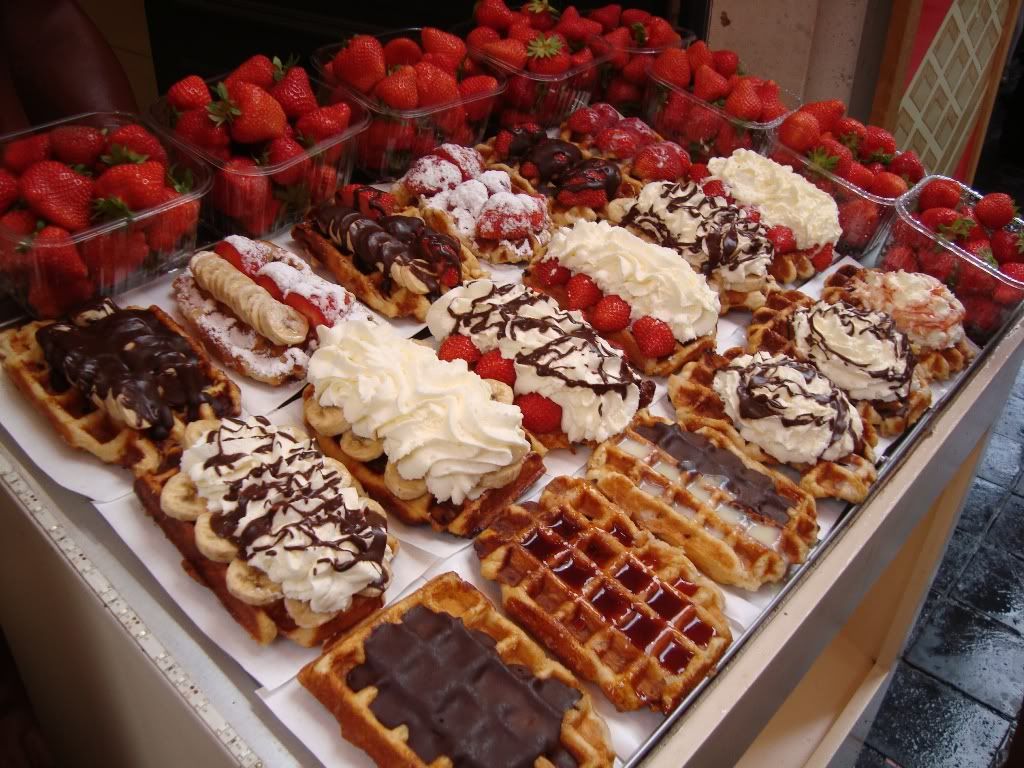 The most remarkable dessert over here - WAFFLE. Making me drooling again!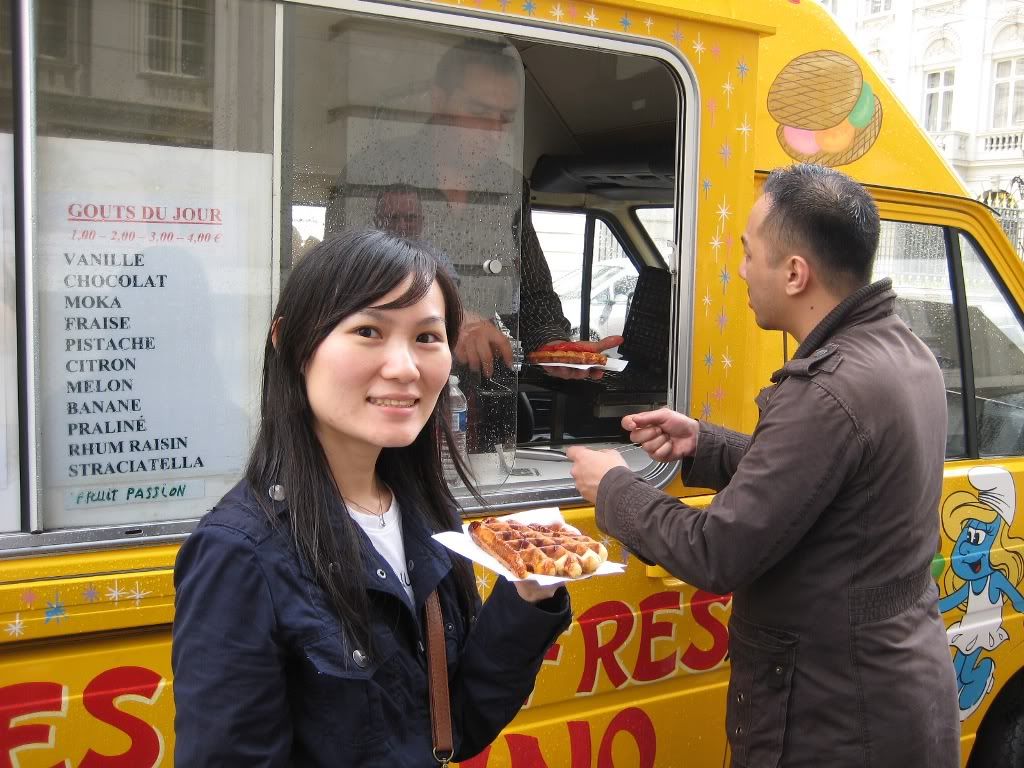 Having my waffle with chocolate. Cheap and taste good!
Waffle with strawberry. Look nice huh!?
FRIES is another famous food here. The sauce is abit spicey but quite special though.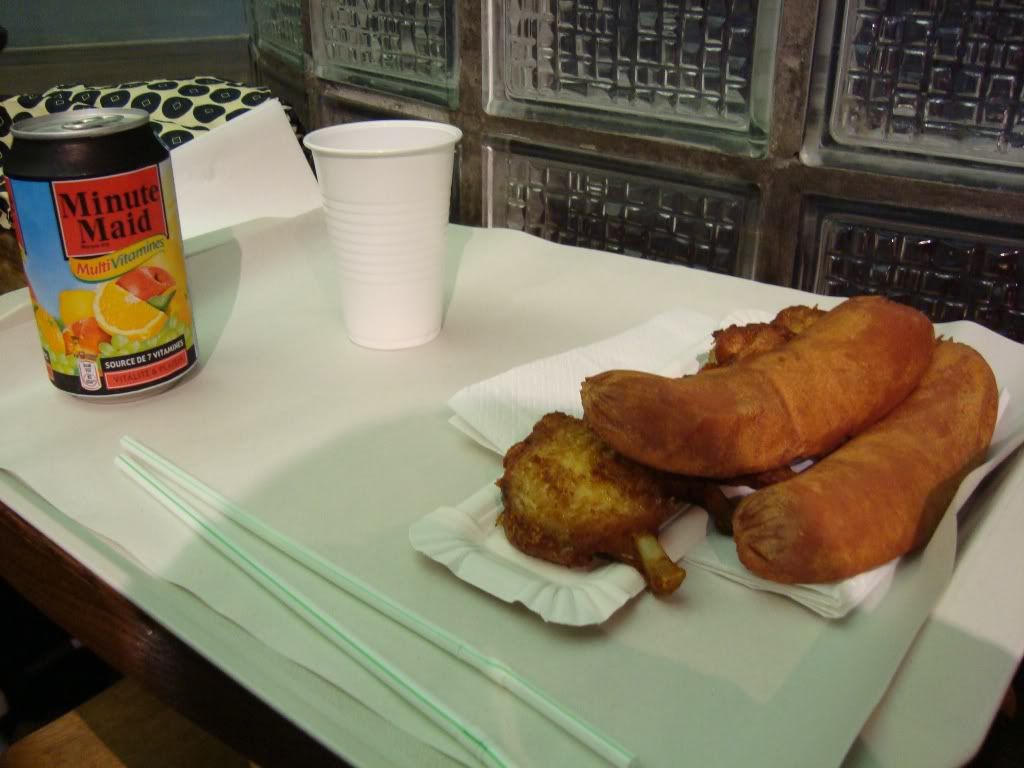 Some fried thingie (taste so so only) with an orange canned drink (quite sweet)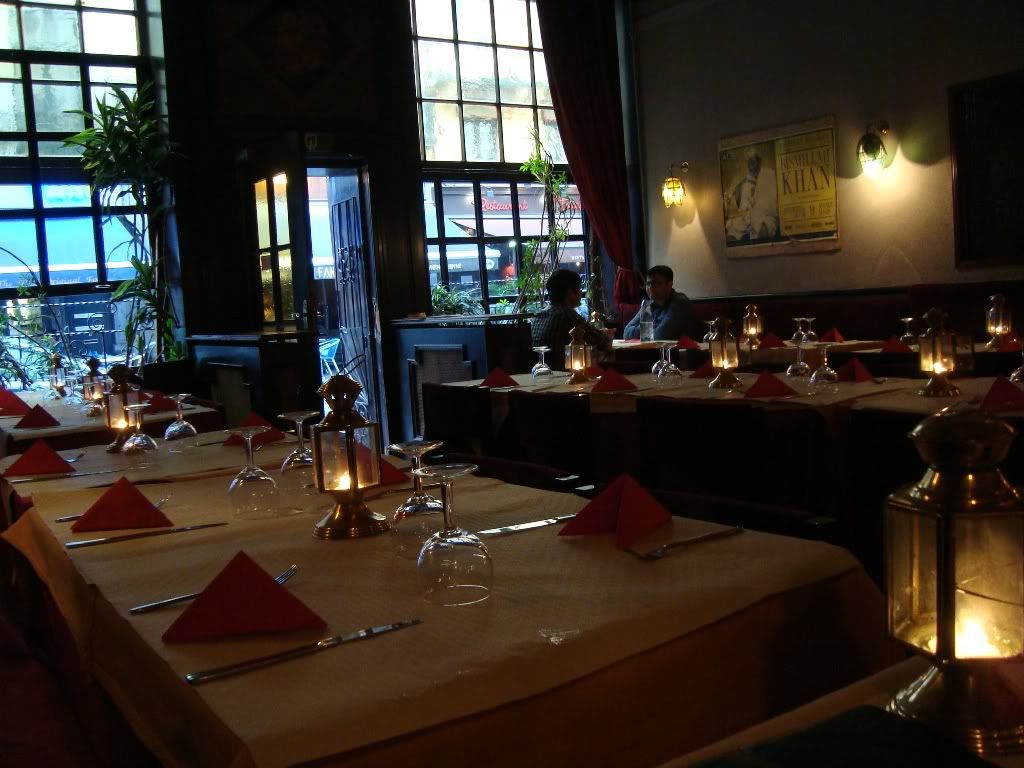 Forgot the name of this dark and romantic restaurant =P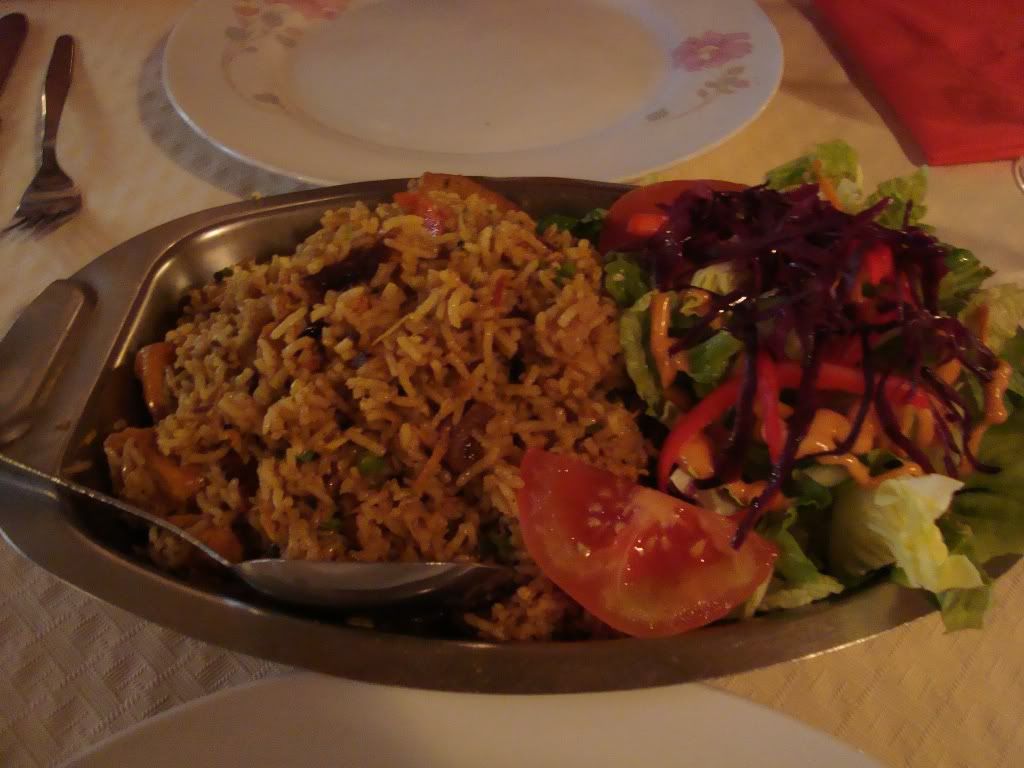 But their Nasi Briyani is sooo delicious. Looks small but actully can shared by 2 persons.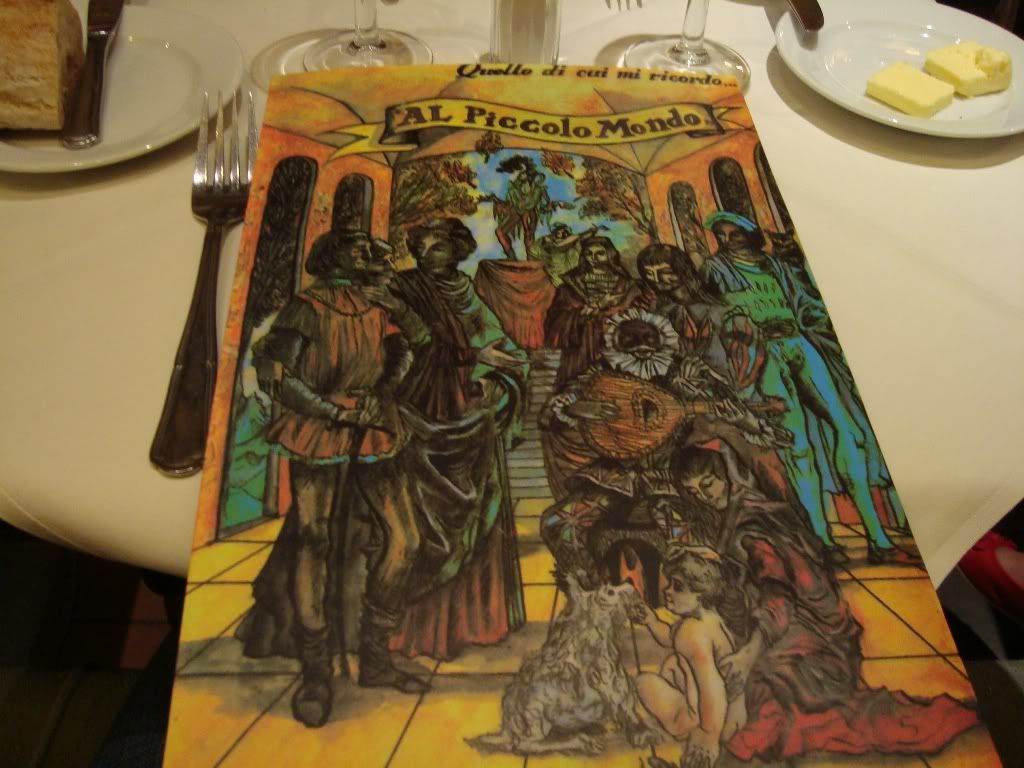 Another restaurant - Piccolo Mondo
Had thier tiramisu. Around Euro 10 >,< The most expensive Tiramisu I ever had. Yummy!!!!
Ordered a super expensive drink (Sky juice only), cost euro 3 i think =.='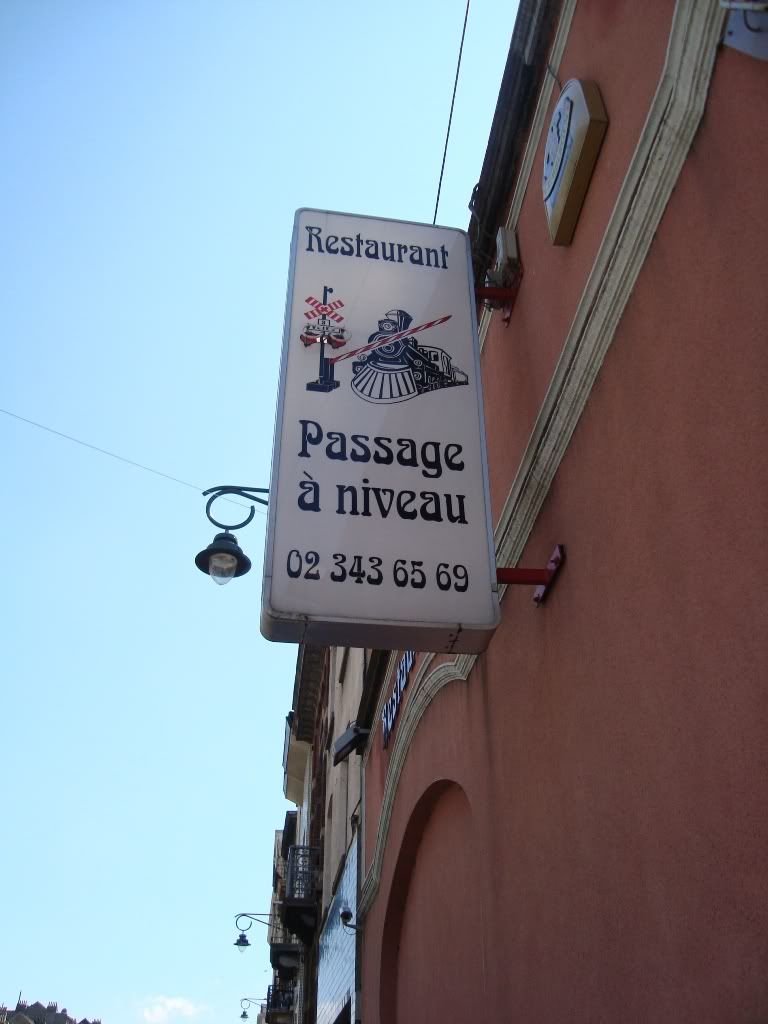 Had lunch in this restaurant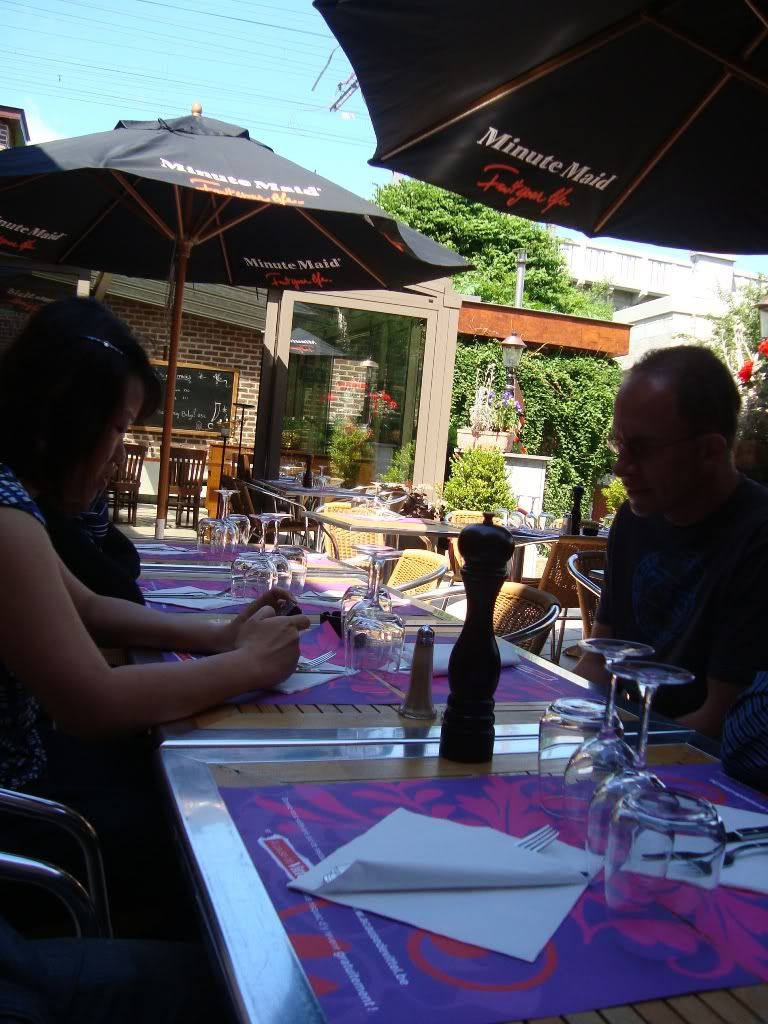 The environment is very comfortable. Their main course price is from euro 10 - 25. Recommended!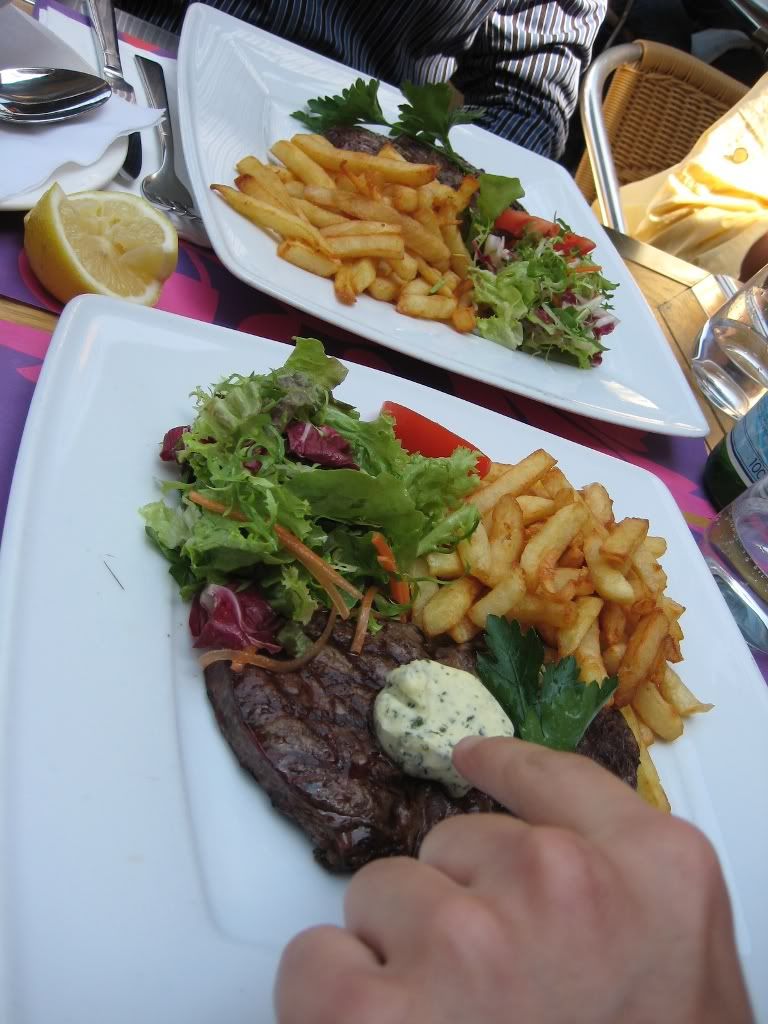 Steak
Appetizer - Sliced beef (kinda raw)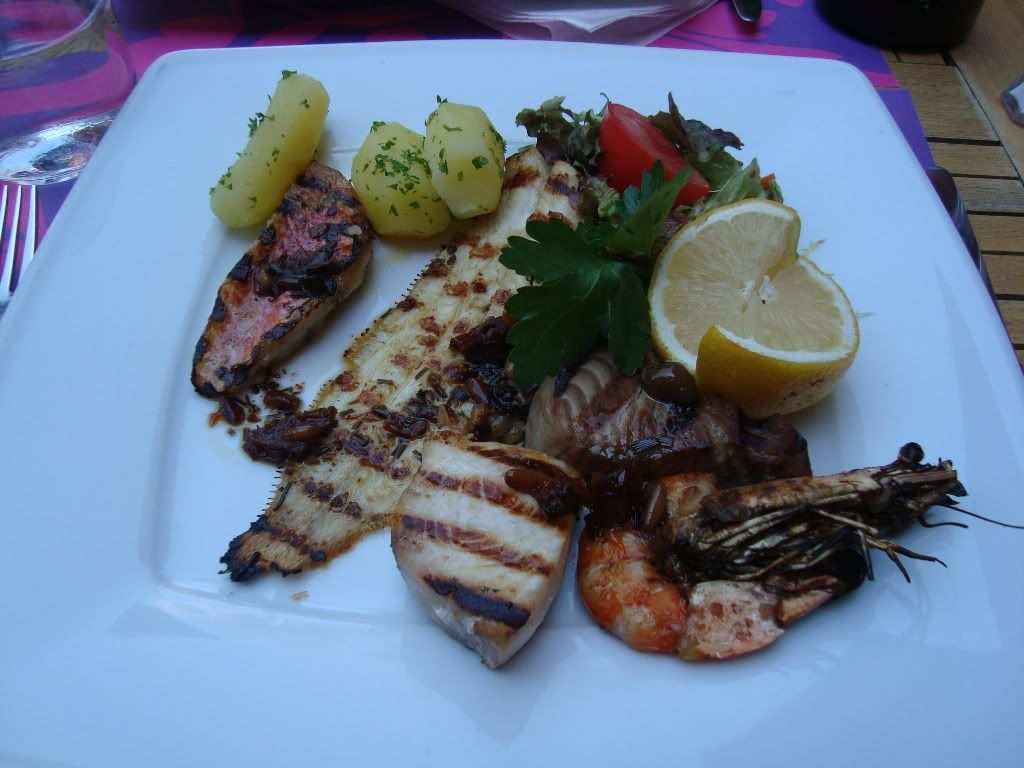 Mix grilled fish with prawn
Mix seafood
Another romantic Protugis resturant in Waterloo. Love the interior decoration. They have 3 sections. This is the first section when you entered the restaurant. We were having our dinner here.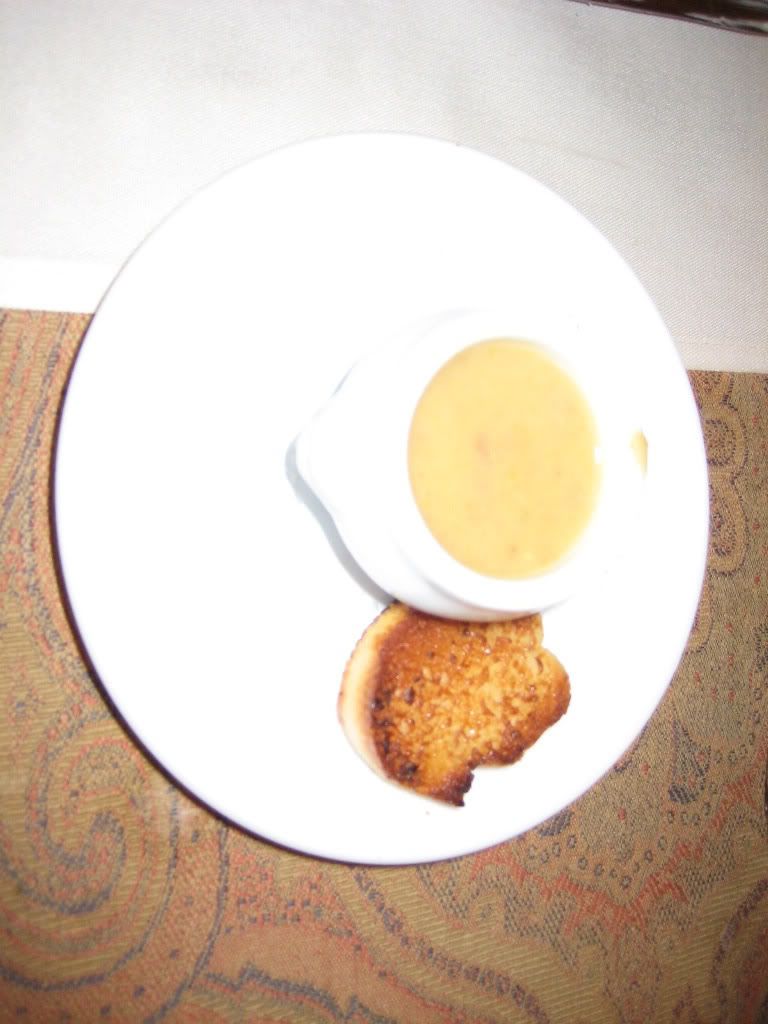 The appetizer. Bread with soup. Nice!
Seafood rice
This is the second section
And the third section