This post is specially dedicated to Fei, Looi and their hubbies :)


Finally the day *010809* has come...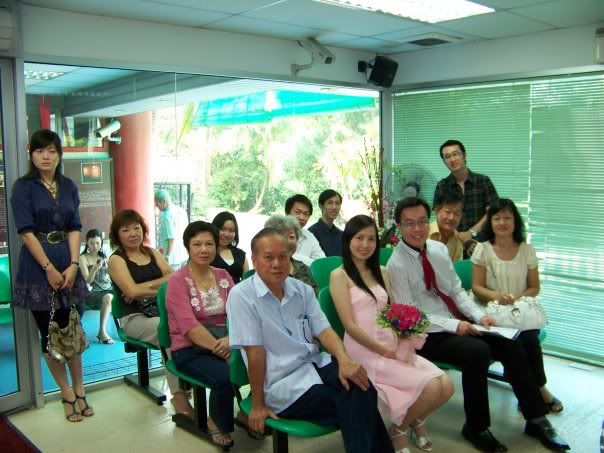 Nervous and tension.

Witnessing the memorable moment. They looked serious @@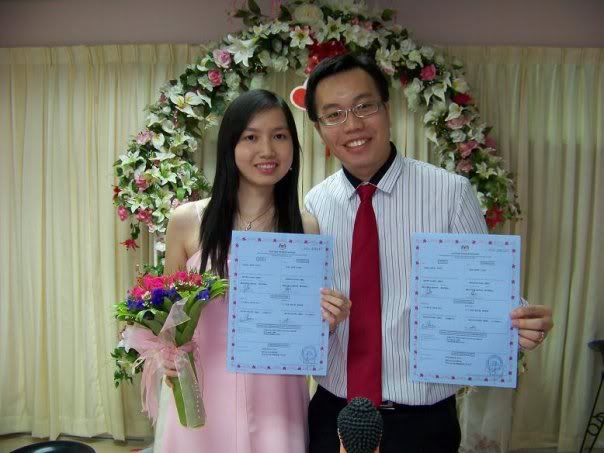 Officially become husband and wife! Joyful and relief. Congrats!!!

Unfortunately, we missed out the most important part due to the road blocks causing us trapped in the traffic :(

Thanks god that we still managed to get there eventually for a group photo :) (From left: Kee, Fei, Looi, Ivan, Me, Joe)


Looi: You're mine starting from now until forever. Don't try to betray me!! Hehe~

It's not the ending yet~
Another unforgettable day
*221209*
Fei: Yes, I do~
(Steady, huh?)
tightly tied to each other now. Nobody can separate them away forever...:)
May all of you be showered with blessings and happiness. Have a blissful new marriage life!