Hey!

Santa

is on the way. Can you hear the sound of jingle bells? Christmas is arriving in less than 10 hours!
Wait, where is the Christmas pressies? Here you go...
Freshly baked homemade greeting cards.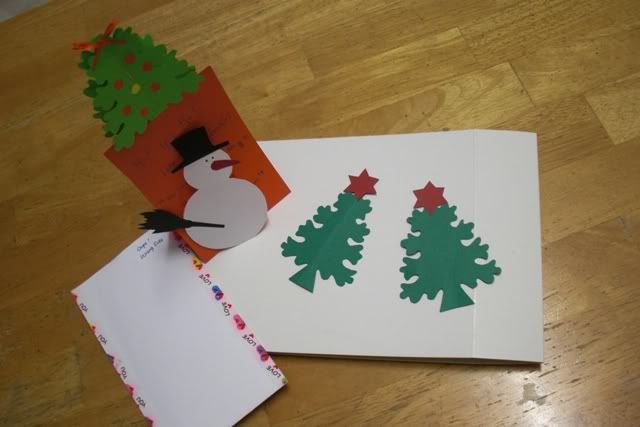 This is the most economical and simplest way to convey your love to your family or friends who sitting miles away or even staying next door to you.
Sweet candies for our 2 little cousins
Look at this. One type per day. Good idea, huh?
Well, we don't really prepare any Christmas gift as we are not big in Christmas. Nevertheless, we still always looking forward to it with lots of excitement.
May the

spirit of Christmas

brings you Peace, Hope

and

Love.
Merry

Merry

Merry

Christmas

!
P/S: Wanna send a thoughtful message to your loves one? You are welcomed to leave your wishes over here.