Dessert time, everyone!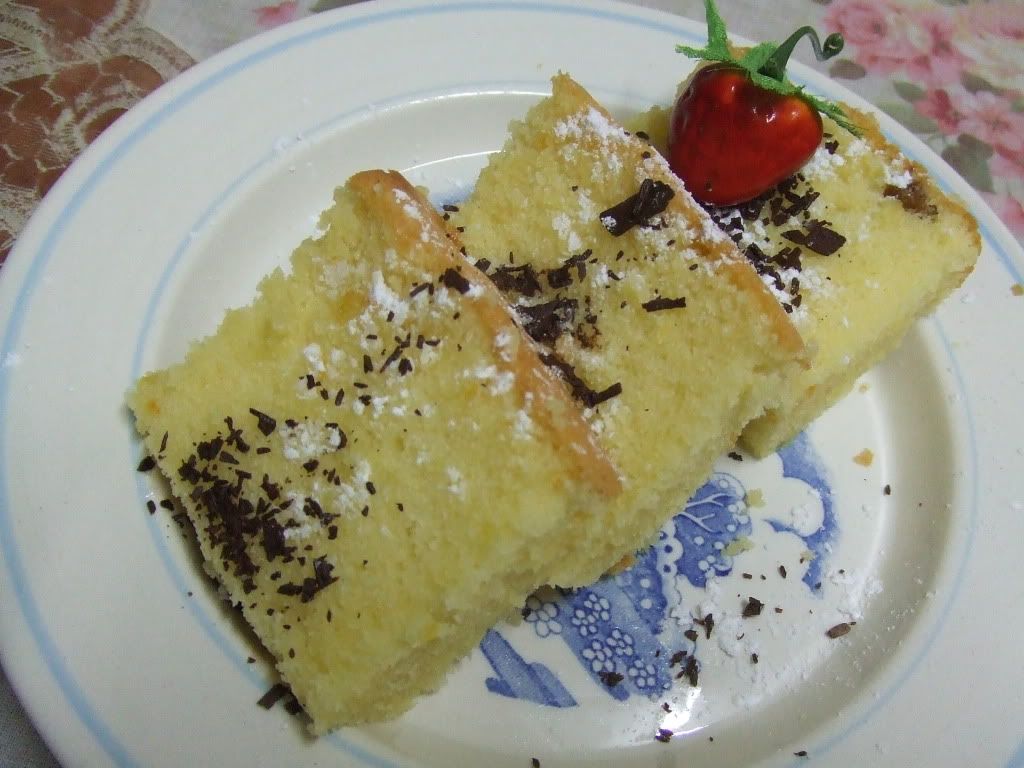 Presenting you our homemade butter cake...

...from our beloved mummy's secret recipe.

To bake a butter cake, you'll need these ingredients:

Sugar 200g

Butter 250g

Flour 200g

4 Eggs
Baking powder 1 teaspoon
2 Oranges

1/5 glass of water

...And steps

1. Mix butter, baking powder and sugar into the mixer until it become smooth

2. Prepare eggs into a bowl and add into the mixer. (Precious tips: Always prepare a separate bowl for every single new egg before mixing it directly with the existing eggs in the first bowl. Bad egg will spoil everything)

3. Slowly add in flour and mix well with the dough

4. Squeeze oranges to obtain the juice. If the orange juice is less than 3/4 of the glass, add in water until it reaches 3/4 of the glass.

5. Keep some orange peels in tiny foam and add into orange juice

6. Pour orange juice mixture into the dough.

7. Sprinkle with raisins (optional)

**Pre-heat oven for 10mins**

8. Put into oven and bake for 1 hour, 150°c temperature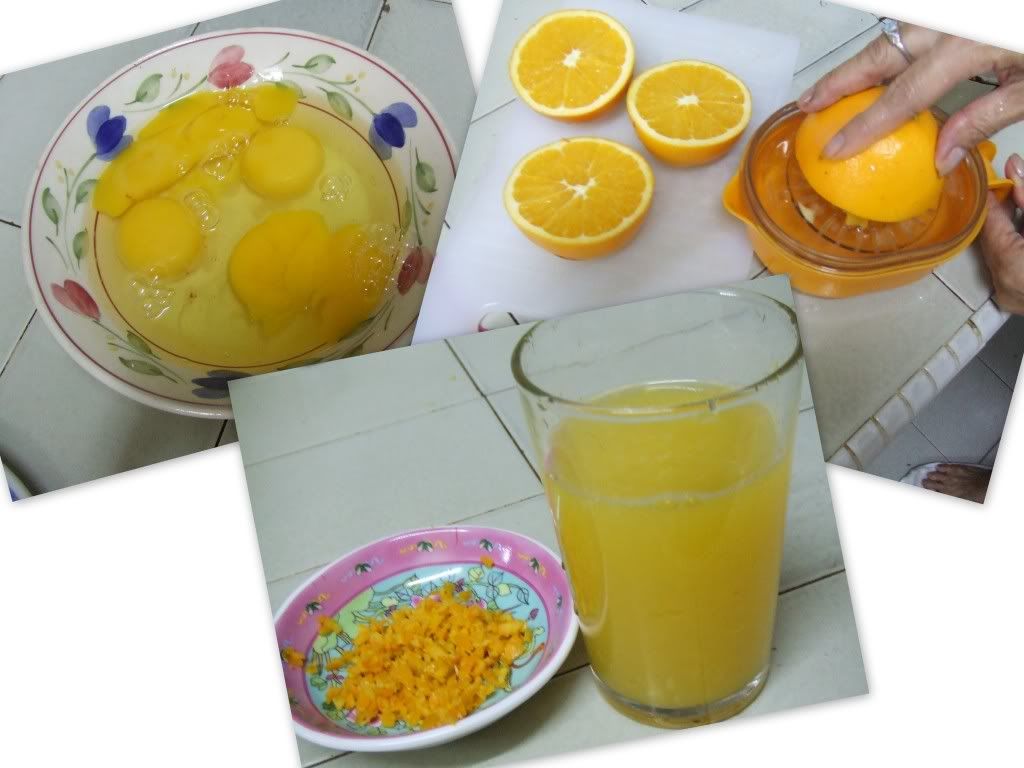 Eggs, orange peels and squeezed orange juice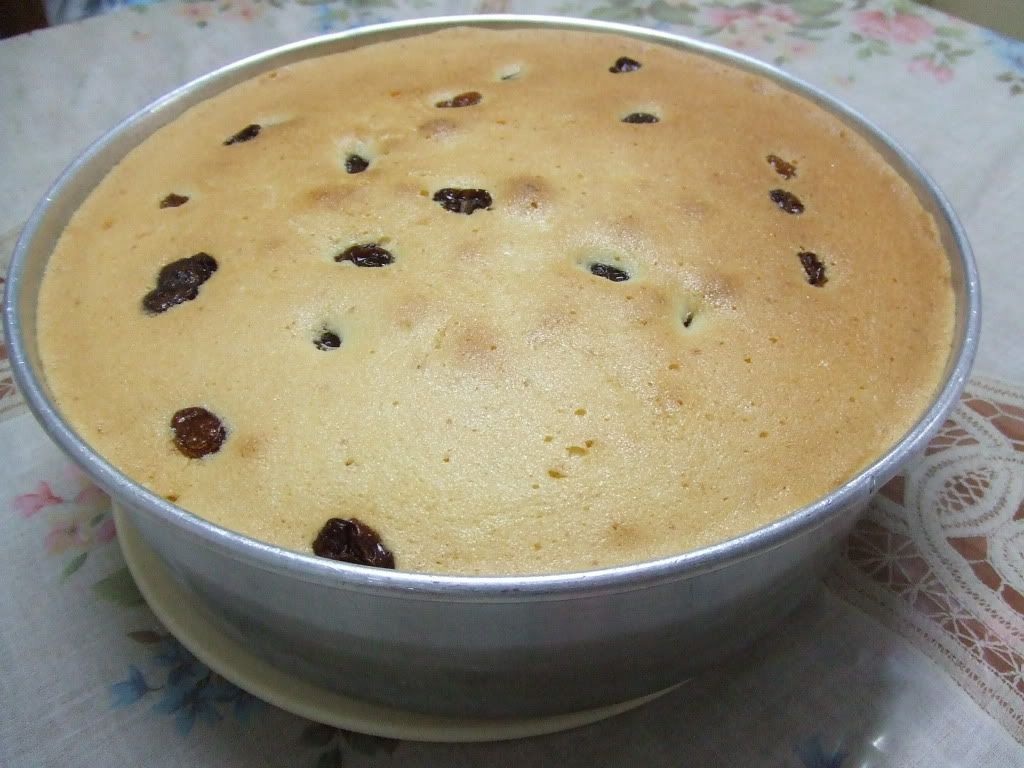 The outcome!

Apparently, it was not that complicated. If you know nothing about baking a cake and would like to try it out, it is good to start off by giving a try on butter cake.

♥ Happy baking ♥