Have you ever seen sheep in pink? Yes, we found it in Sheep World. It is located in about 45mins drive from Auckland city. Everyday 2pm, they have the sheep and dog show. Entrance fee is $25 including farm visit and the shows.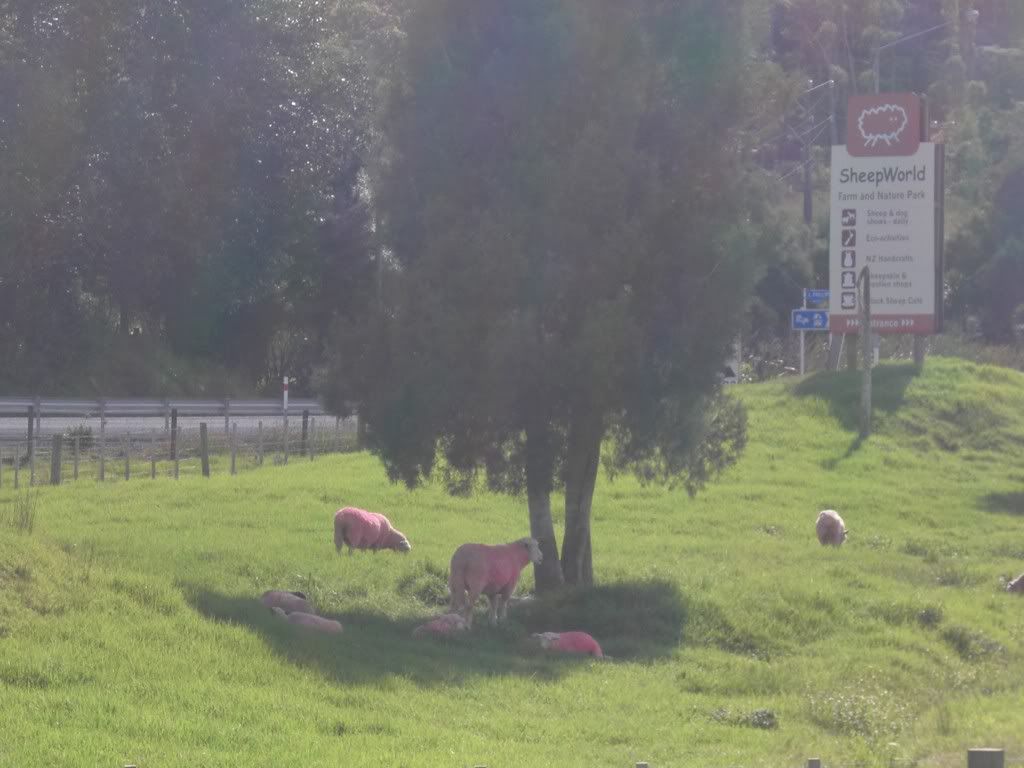 Pink Sheep. Opps sorry for the blurry of the photo -.-"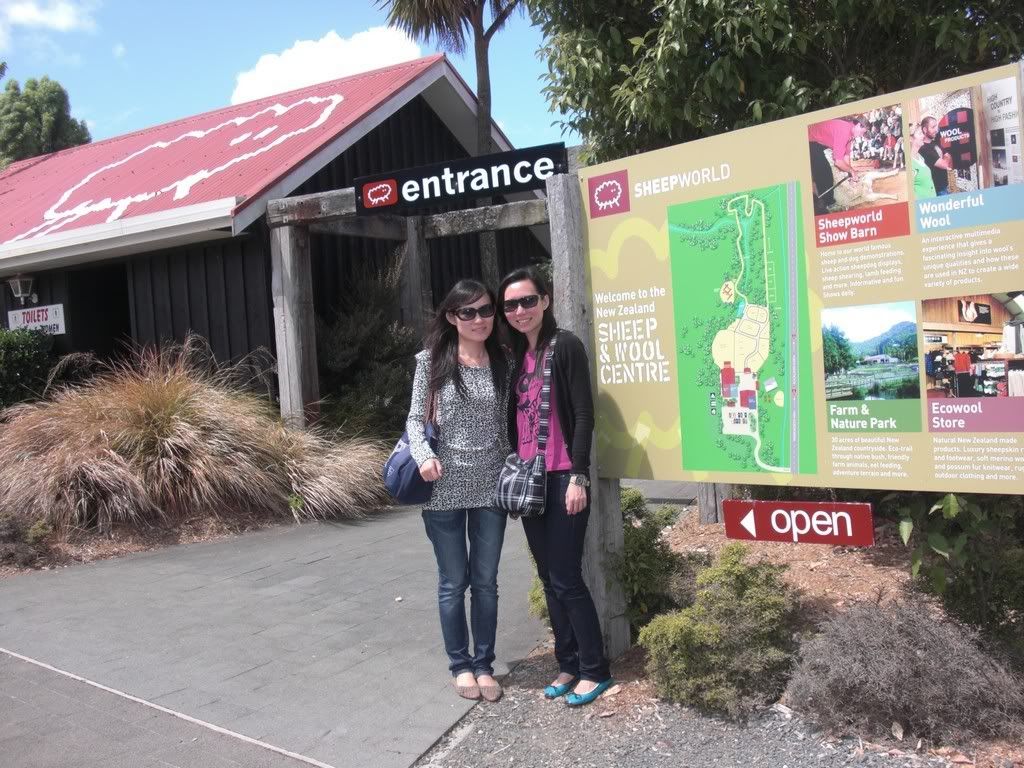 Welcome to Sheep World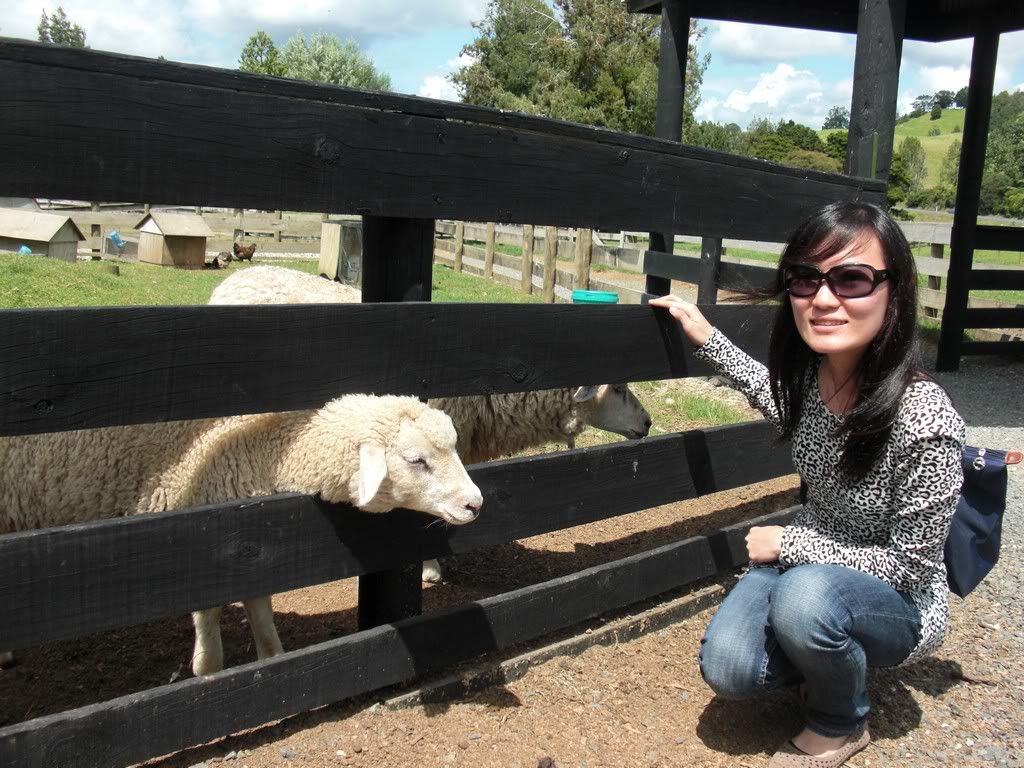 Sheep Sheering demo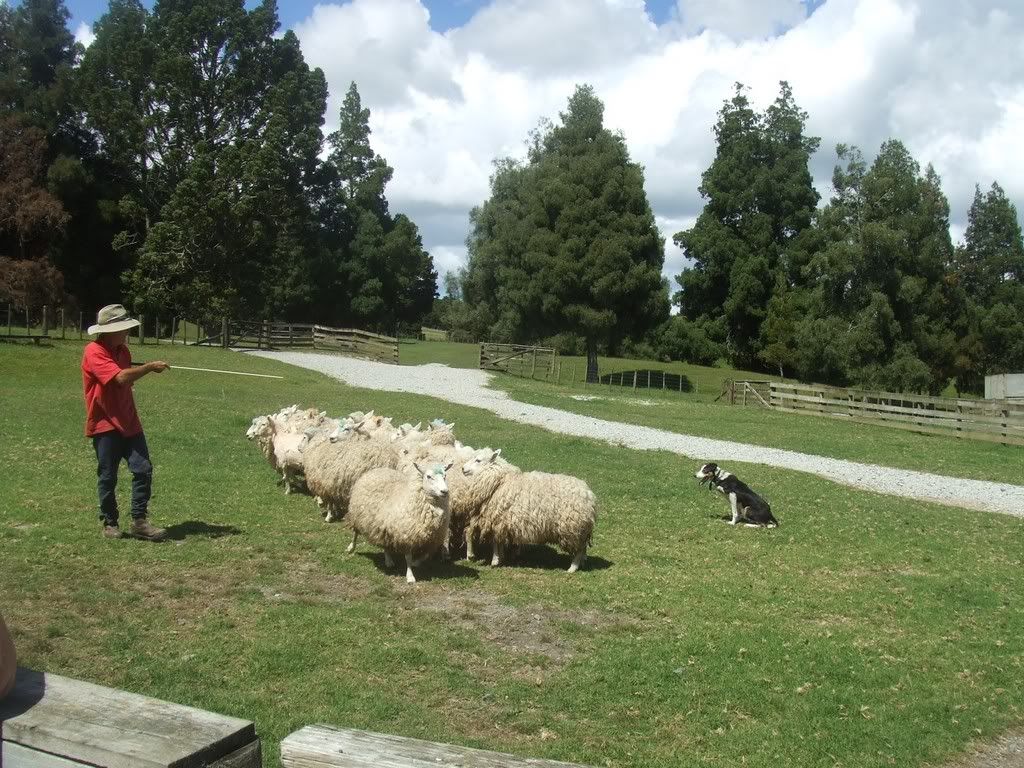 The dog is looking after the sheep
The sheep is so fat!!!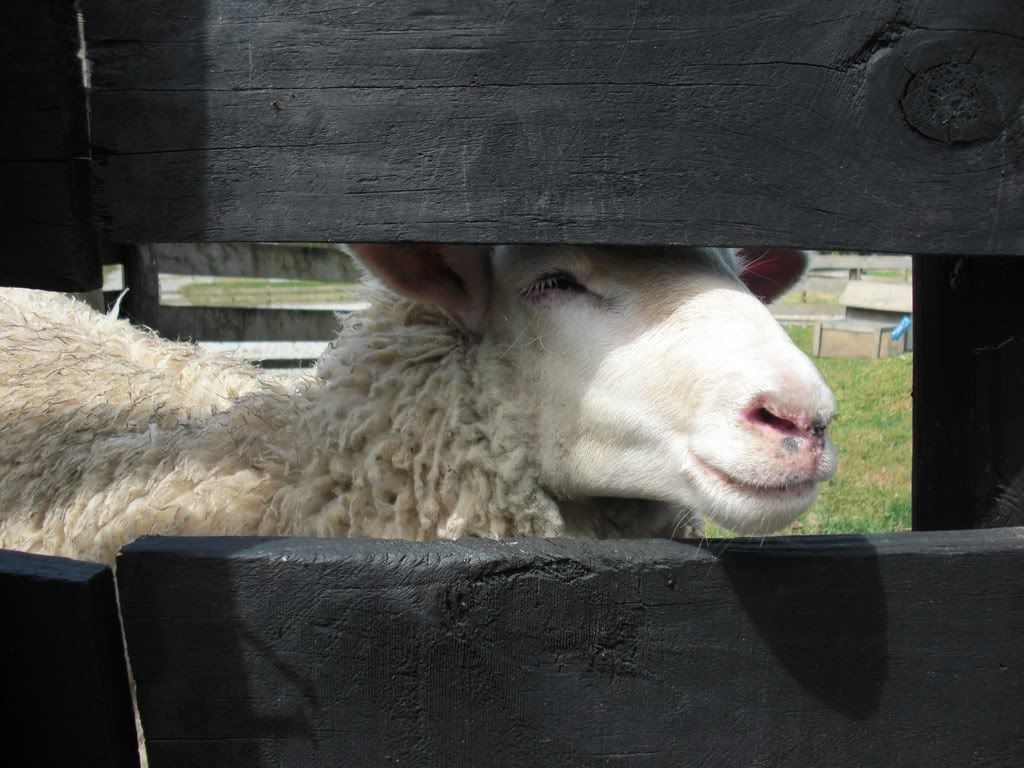 Hello! Meh~Meh~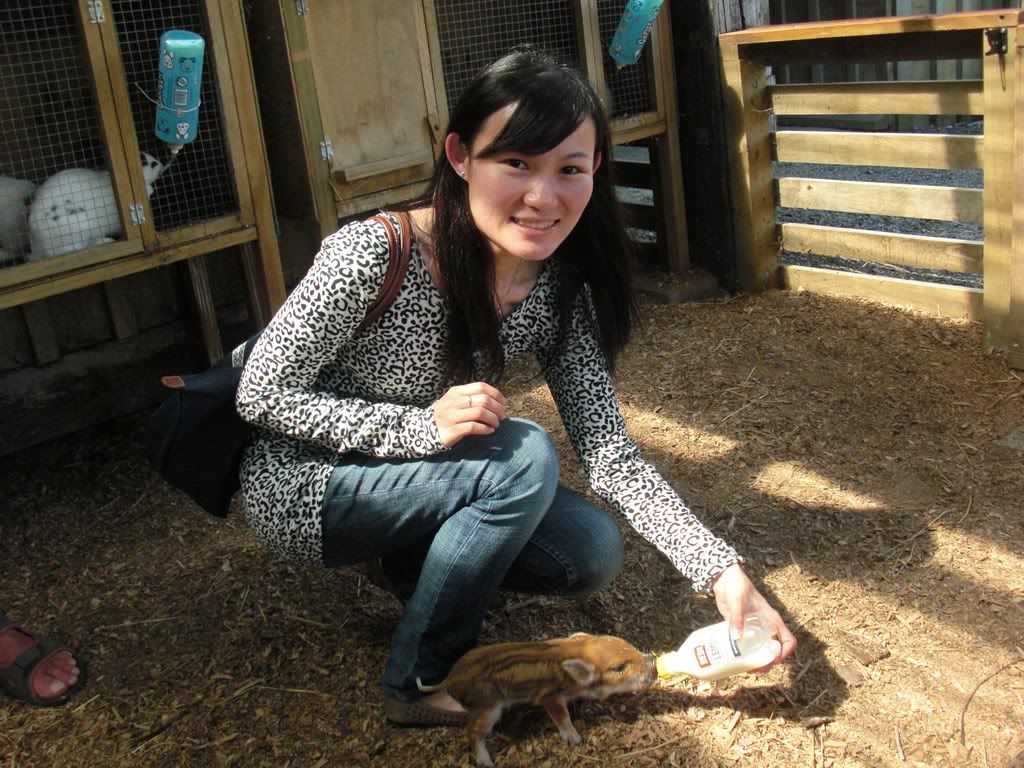 Feeding piglet at the mini farm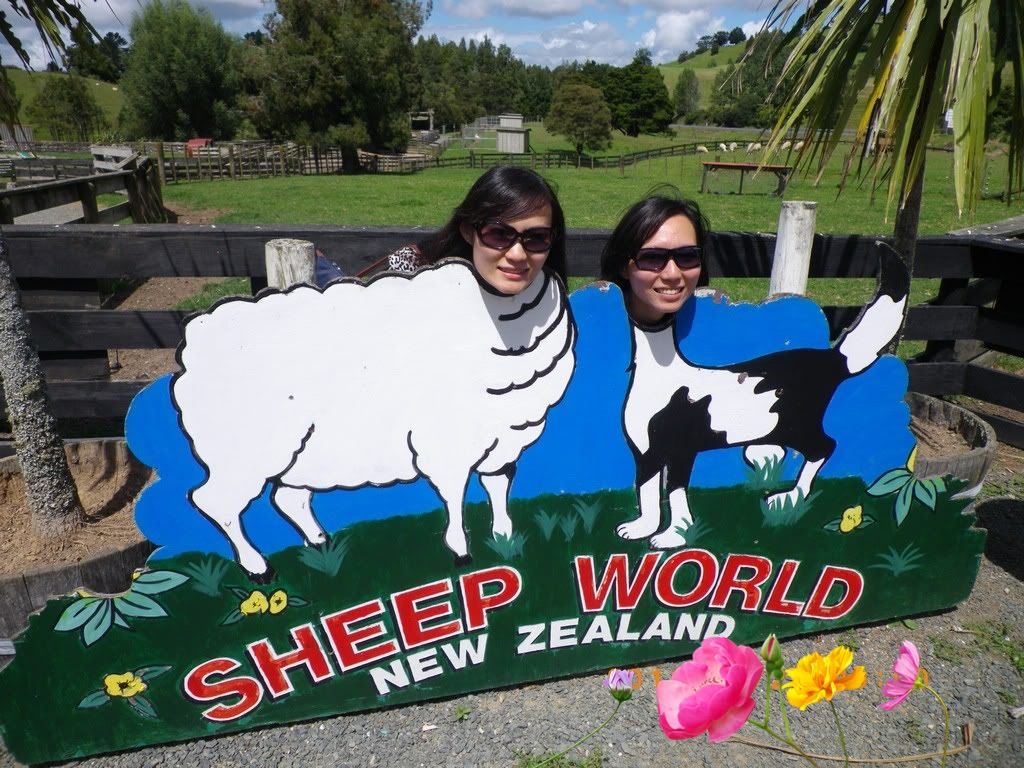 Yee: You're skinny dog! hehe...
Chee: You're fatty sheep..haha!