Recently, I was craving for sushi, just without any reason :P Therefore, my sis and I came out an idea to make our own sushi. It has been ages since our first sushi making
.
Here are the ingredients and tools we prepared:
1. Cook 3 cups of rice with 3 cups of water in rice cooker
2. Add cooked HOT rice with 60ml vinegar + 45g sugar + 10g salt
3. Leave the rice aside until it is cold enough
4. You may start your sushi making now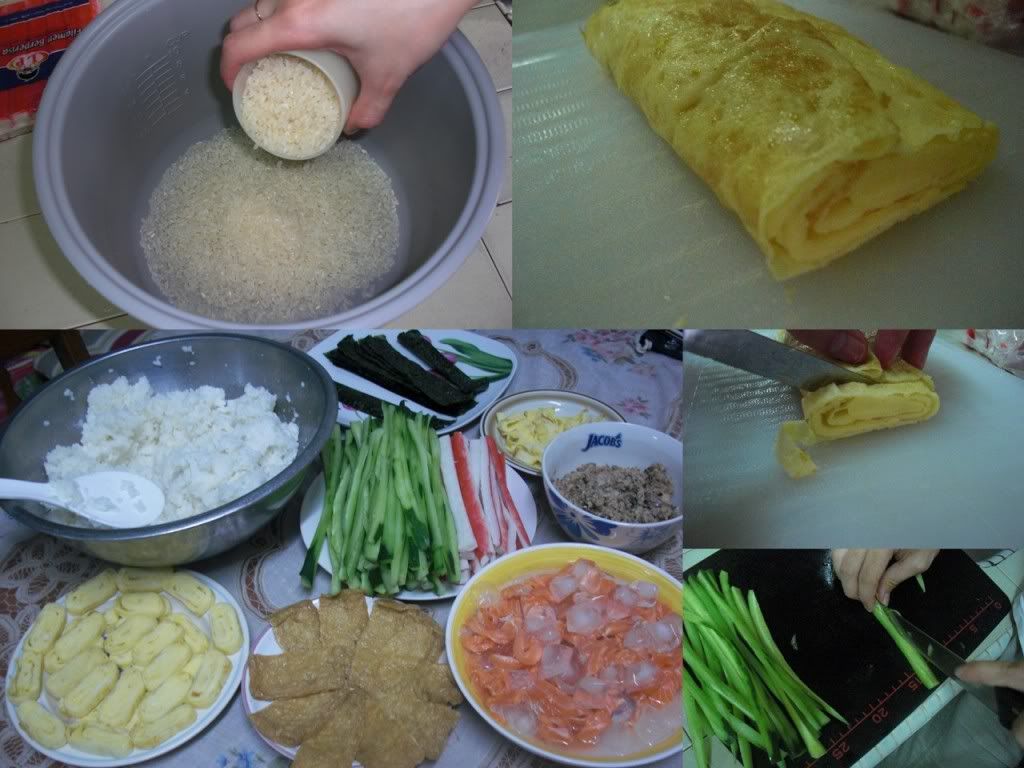 We have eggs, tofu, cucumber, crab meat stick, sardine (yes, canned) and our favourite salmon!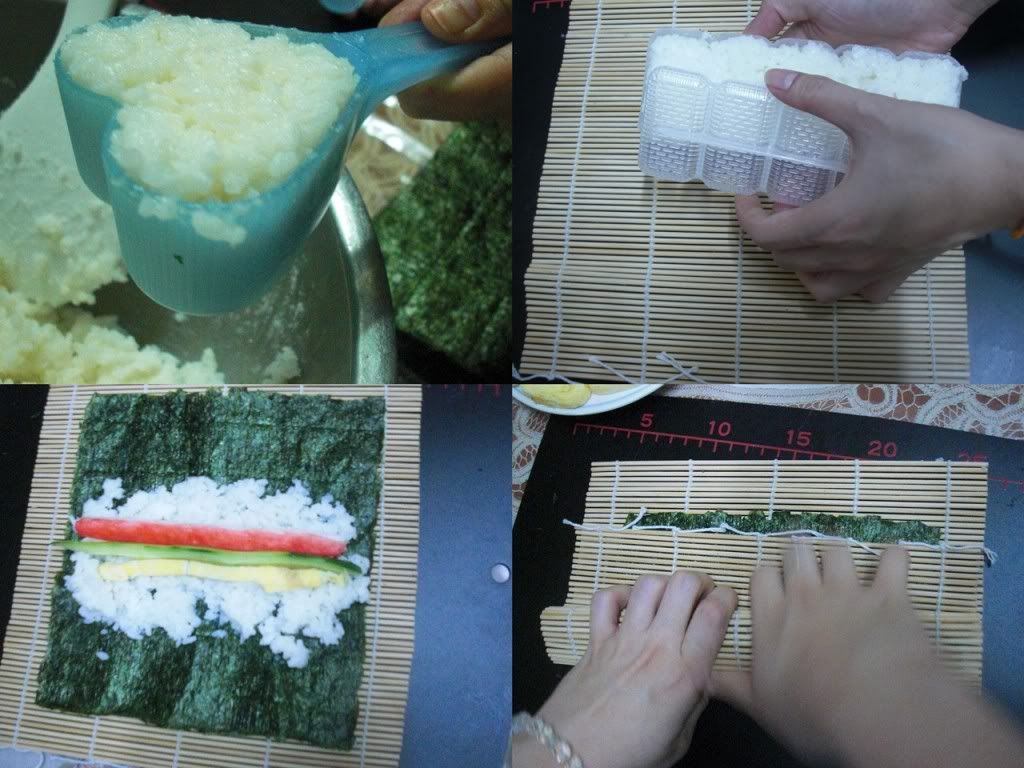 Make any type as you like...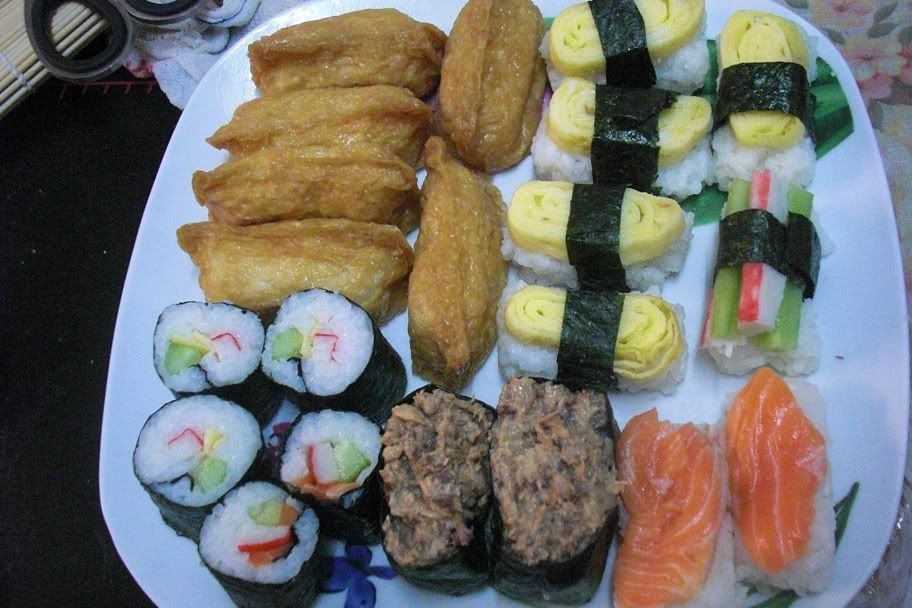 Doesn't look too bad, huh? :P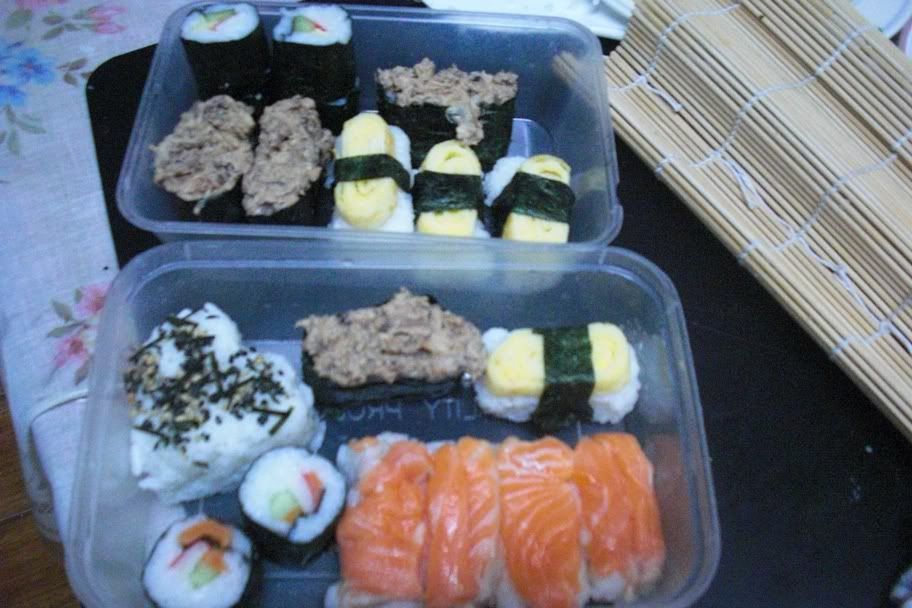 Serving you this yummy sushi bento.

Dozo

(Help youself, please)!
Can't wait to have one now!

Itadakimasu

(Gonna eat my sushi now)!