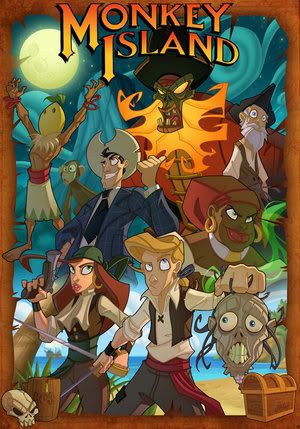 OMG! We can't imagine that we're actually spending our precious weekend on playing PC game. What game is so special that makes us crazy for it? Yes, Monkey Island, we are addicted to it!!!

We love Monkey Island sooo much as it is an awesome game that we've ever played (Of course there are still a lot of nice games outside). We seldom play PC game. It has been years that we didn't play PC game since the last time we play this Monkey Island.

This game was introduced by our piano teacher - Alex during secondary school time. We were not smart enough to play the game last time, so what to do? Yeah, asked teacher for some clues on the game after our piano lesson. haha... Thanks Alex for showing and teaching us how to play the game patiently.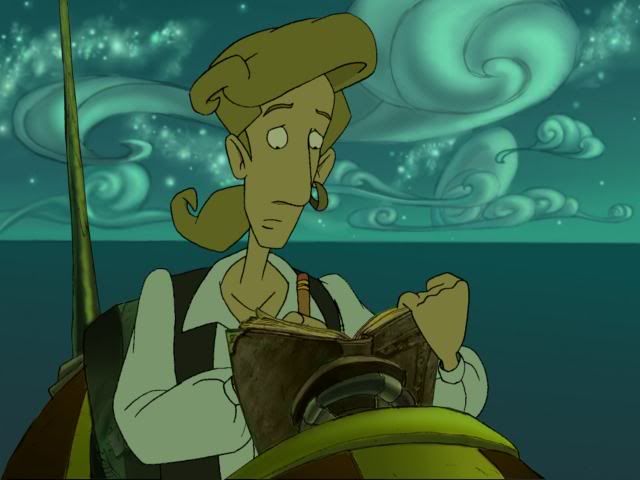 Guybrush Treepwood

, the main character in Monkey Island

Monkey Island is a simple and adventurous treasure hunt game, but you need to have a logical and creative thinking plus a pirate brain. Trust us, you will learn a lot throughout this game.
Have a glance on Monkey Island.