No doubt, February is the month of
Love
throughout the year. This year, Valentine's day happens at the same day as the first day of Chinese new year in lunar calender.
For those who are single, you needn't feeling lonely and miserable on Feb 14. Instead, you will be enjoying this special day with your family and relatives. It is still can be very exciting and extraordinary even without a romantic candle light dinner. It's all depend on individual's perception.
On the other hand, for those who are attached, lover or family? You have 3 options:
a. Celebrate CNY with family
b. Celebrate Valentine's day with yourlover
c. Morning, celebrate CNY with family; At night, celebrate Valentine's day with your lover
We might choose a & c, what about you?
Don't be controverted anymore. Take this opportunity to express your love to your lover, friends and family. Life is short though. You wouldn't know what's happening in the next second.
Act Now!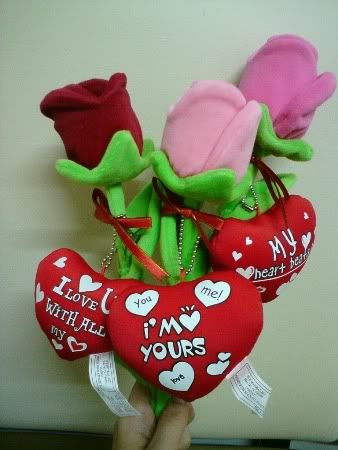 *Muaks*